Ethernet Switches
CommFront offers a range of rugged, industrial-grade, managed and unmanaged Ethernet Switches. These Industrial Ethernet Switches have been designed for harsh industrial environments and withstand a wide temperature of -40°F to 185°F (-40°C to 85°C),  and they come with the options of 10/100/1000M for both Fast and Gigabit Ethernet networks. In addition, our advanced, rugged, industrial-grade, Fast and Gigabit Ethernet Switches support both point-to-point and multi-drop (daisy-chain or self-healing redundant ring) fiber optic networks, which are designed to cover large areas. These industrial Ethernet Switches support up to 255 fiber nodes, and each fiber node can extend the Fast and Gigabit Ethernet data up to 100 miles or 160 km. When configured as a ring network, the built-in self-healing feature allows the Ethernet data to be transmitted clockwise or counterclockwise; therefore, failure of any individual converter will not affect other devices located on the same ring, making the entire Ethernet network more robust and reliable. 
For the past decade, CommFront has built a reputation as a major supplier of rugged and reliable, yet simple, data communication products and solutions. Our industrial Ethernet Switch products were strictly certified by SGS / TUV (the Nationally Recognized Testing Laboratories [NRTLs] in North America (approved by OSHA) and the Notified Bodies in the European Union. CommFront's product quality is ensured by our ISO 9001:2015 quality control system and we back our high-quality industrial Ethernet Switch products with a 30-day risk-free money-back guarantee and a 5-year replacement warranty. Learn more »
PRODUCTS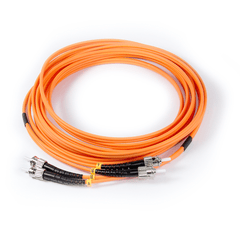 Fiber optic patch cords provide convenient connections between fiber-optic converters and patch panels. CommFront offers a range of high-quality, color- and number-coded,
More »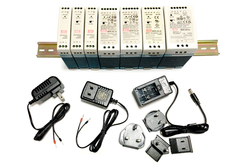 CommFront offers a complete range of regulated power supplies. To match with your applications, these best-of-class power supplies come with various options including 5V, 12V, 24V, and 48V, power adapters and DIN-rail power supplies, and US type A plug and International plugs, etc.
More »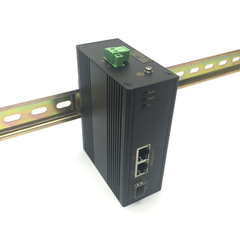 CommFront offers a range of rugged, industrial-grade, managed and unmanaged Ethernet Switches. These Industrial Ethernet Switches have been designed for harsh industrial environments and withstand a wide temperature of -40°F to 185°F (-40°C to 85°C),  and they come with the options of 10/100/1000M for both Fast and 
More »